Without any concessions on the quality, ergonomics and design, Eletric Wood Company Pedalboards are made from a single piece of laminated beech wood and provided with a waterproof natural vanish finish. The rounded shape contributes to the rigidity and solidity of the frame, giving them functional ergonomics that are both light and elegant.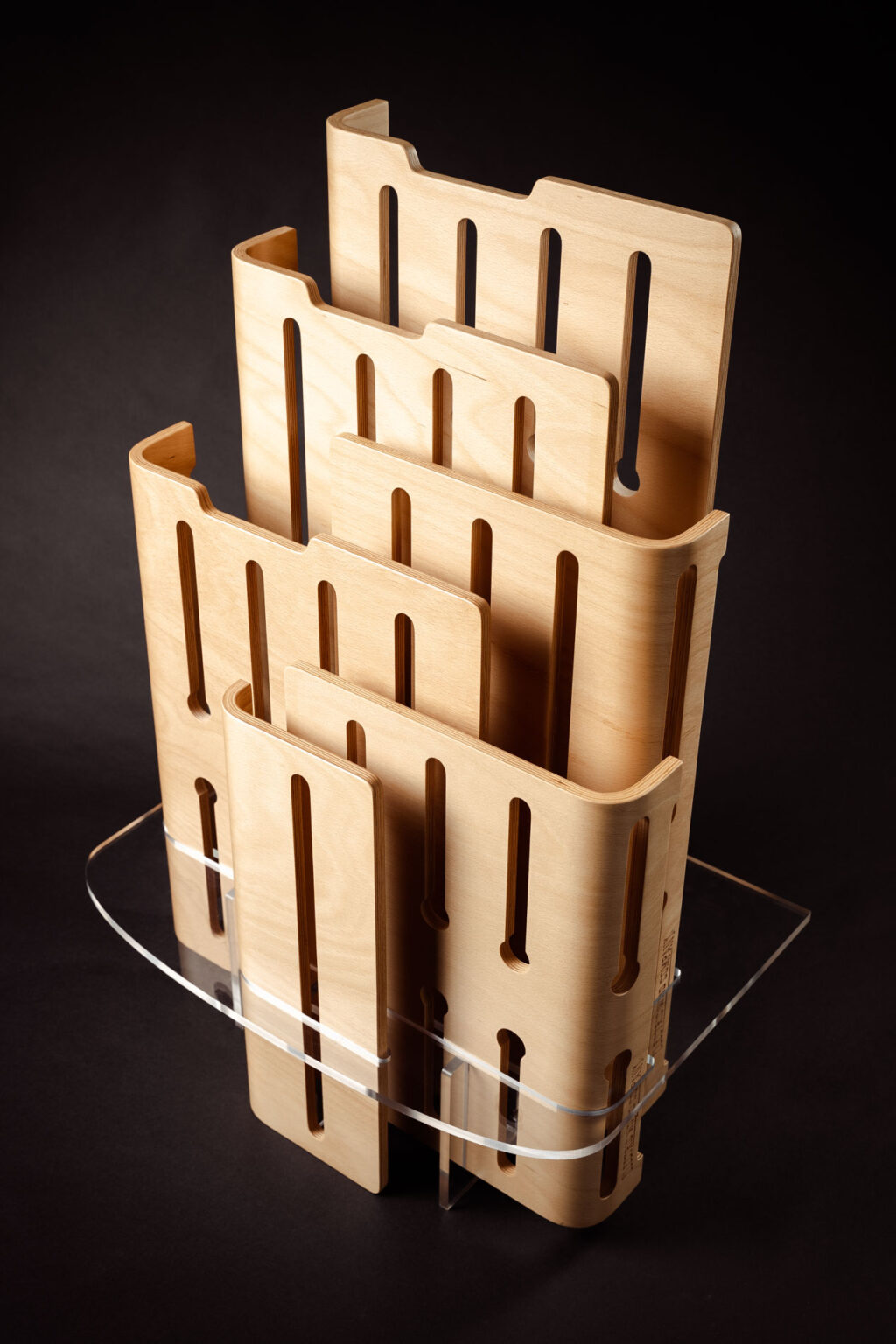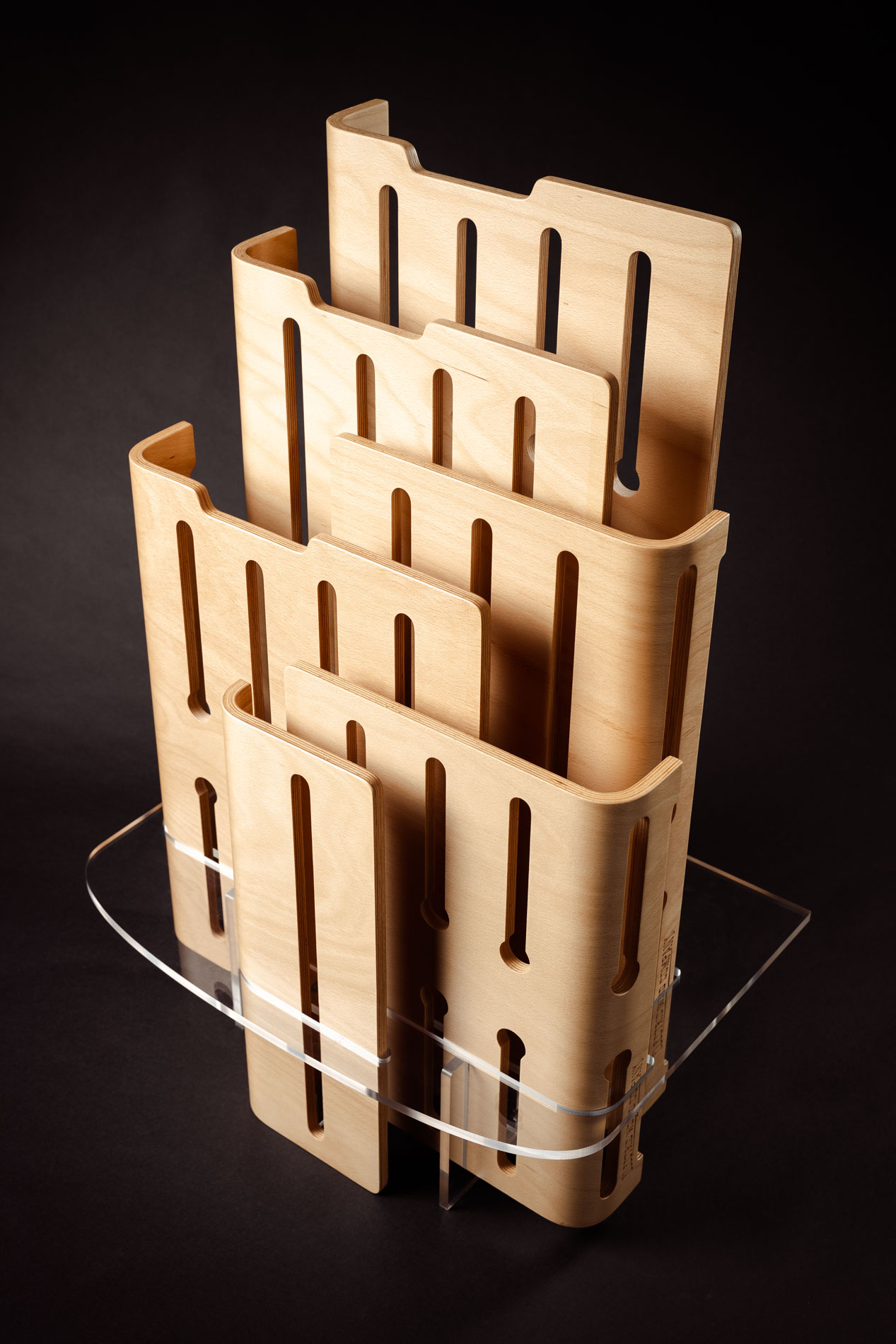 A full range of pedalboards….
We offer 6 different pedalboard sizes, which can hold respectively 6 to 16 pedals of effects of medium size (type TS8O8).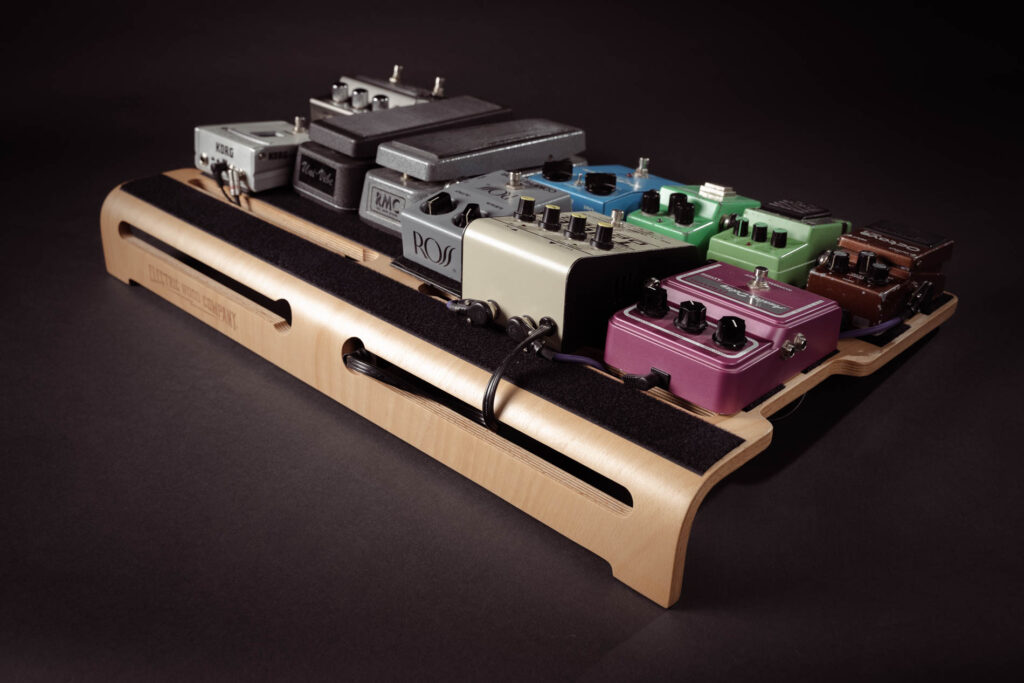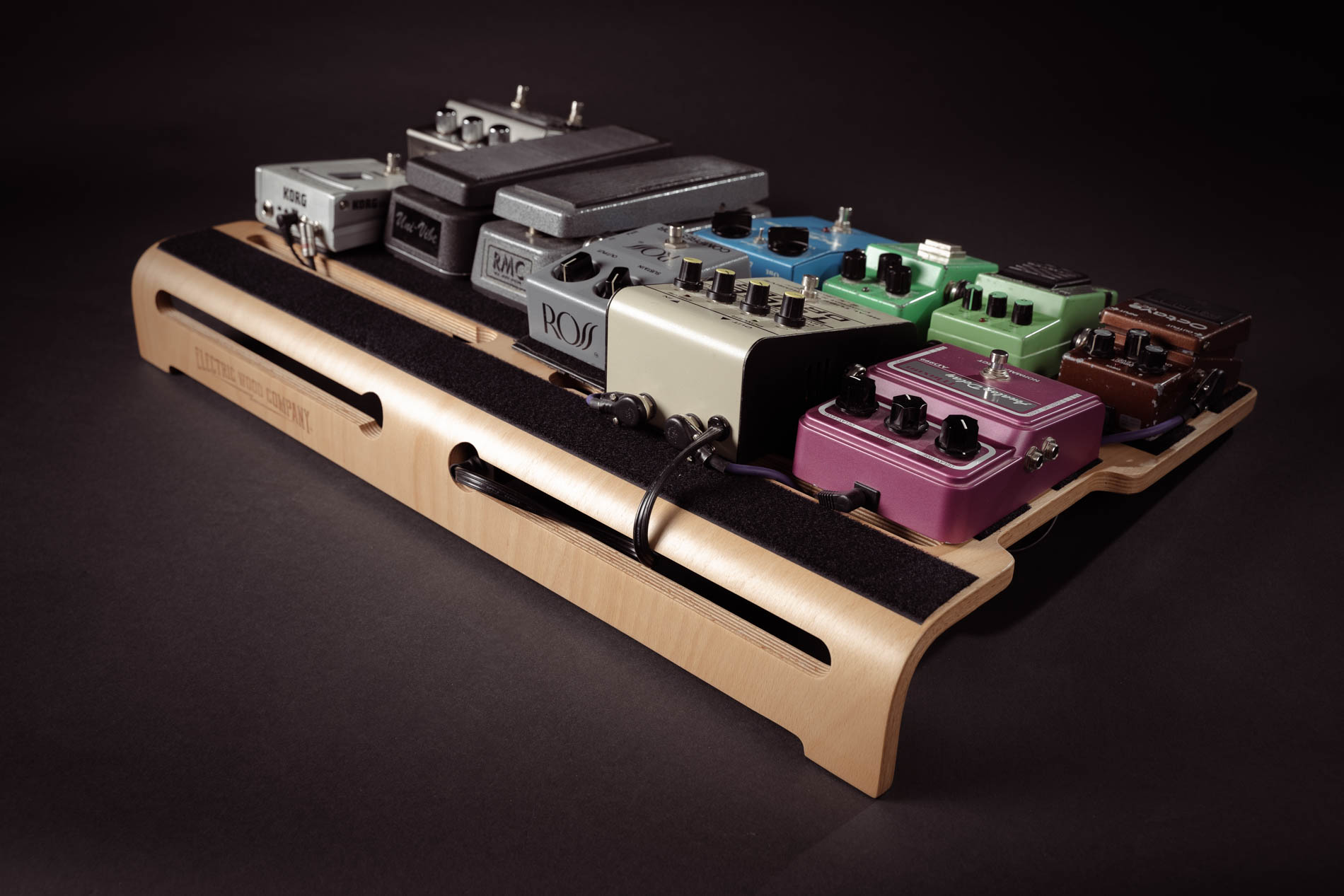 and to optimize the chaining of the different pedals between them…
We have provided our pedalboards with 20mm grooves on the surface and front, as well as side openings to facilitate the passage of patches, power connectors, midi cables and even chocos power cables.
… designed to accommodate pedals of all sizes…
With more surface than vacuum ! The Electric Wood Company (EWC) pedalboards are designed to accommodate effect pedals of all sizes,: from vintage pedals like the old Electro Harmonix to more modern pedals like the minis pedals and off-template "pedals" like the Loopers, Switcher, etc.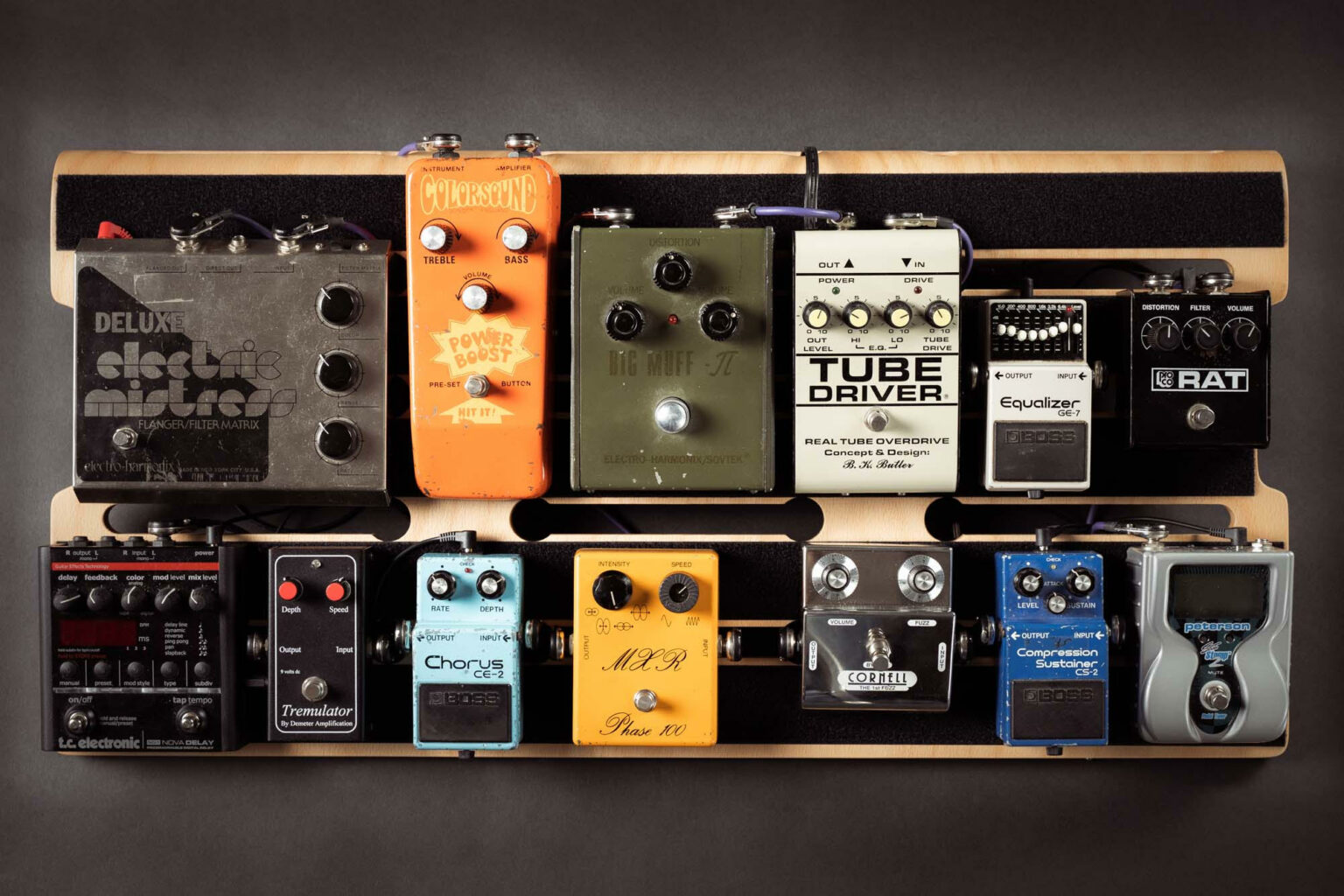 … what's better than putting power supplies under the pedalboard…
Designed specifically for our pedalboards, our power supplies are screwed directly into the wood under the pedalboard. Simple to implement (exactly 4 minutes), this saves a lot of space and greatly facilitates the wiring of the effect pedals with different voltages. The universal feeders are sold separately.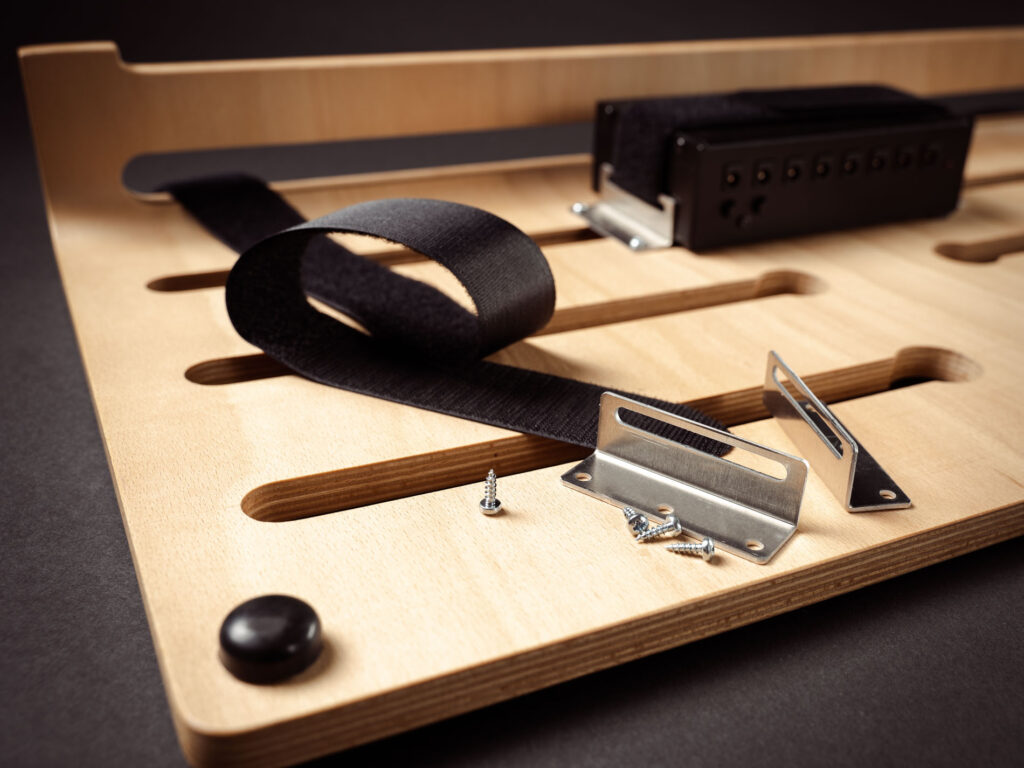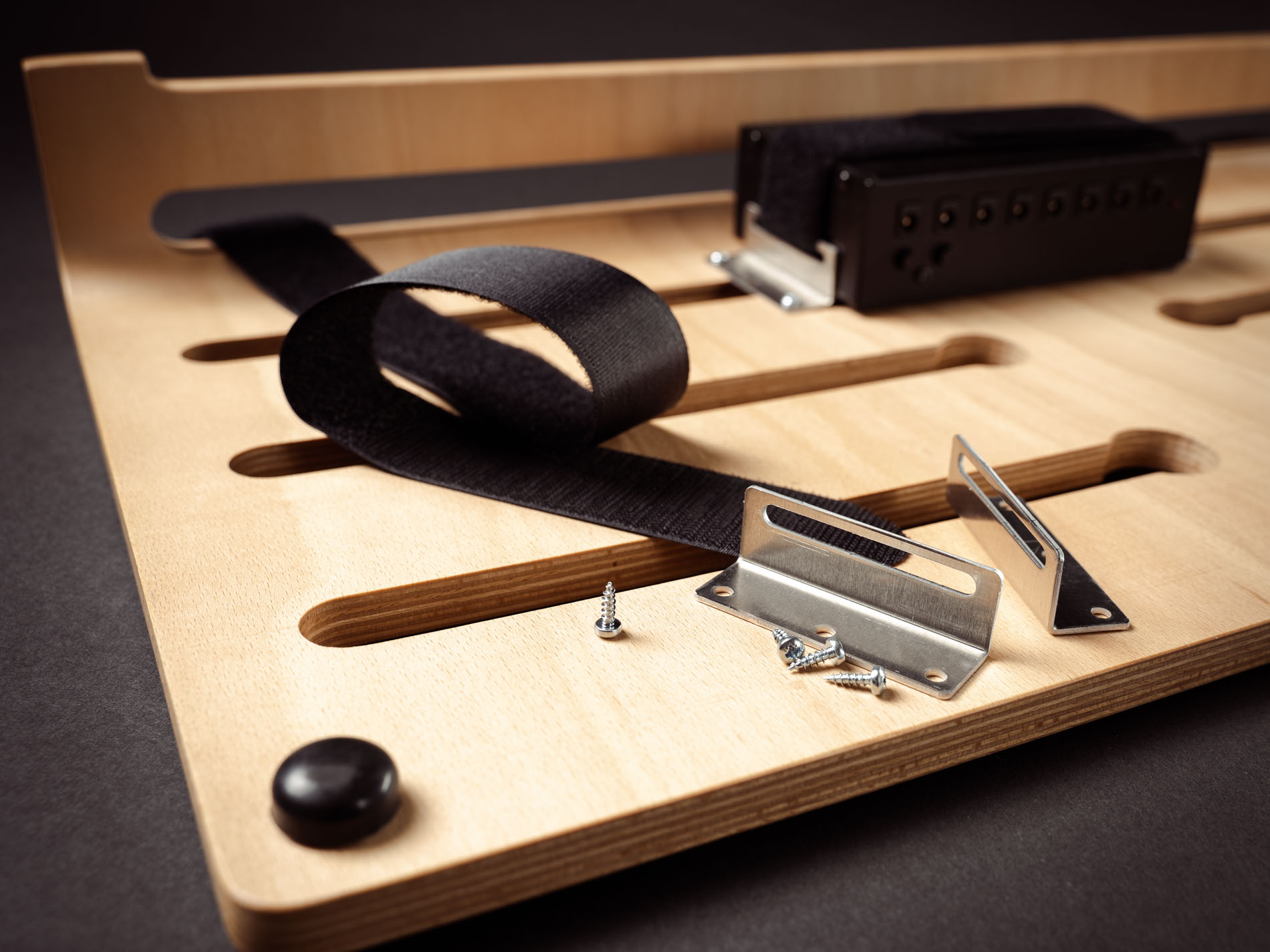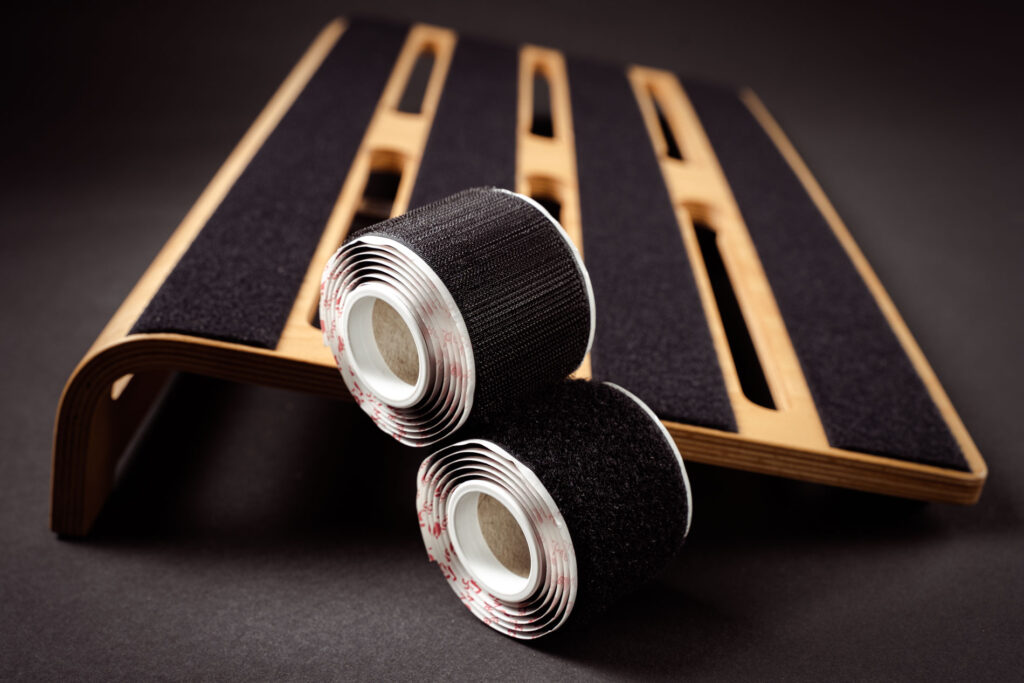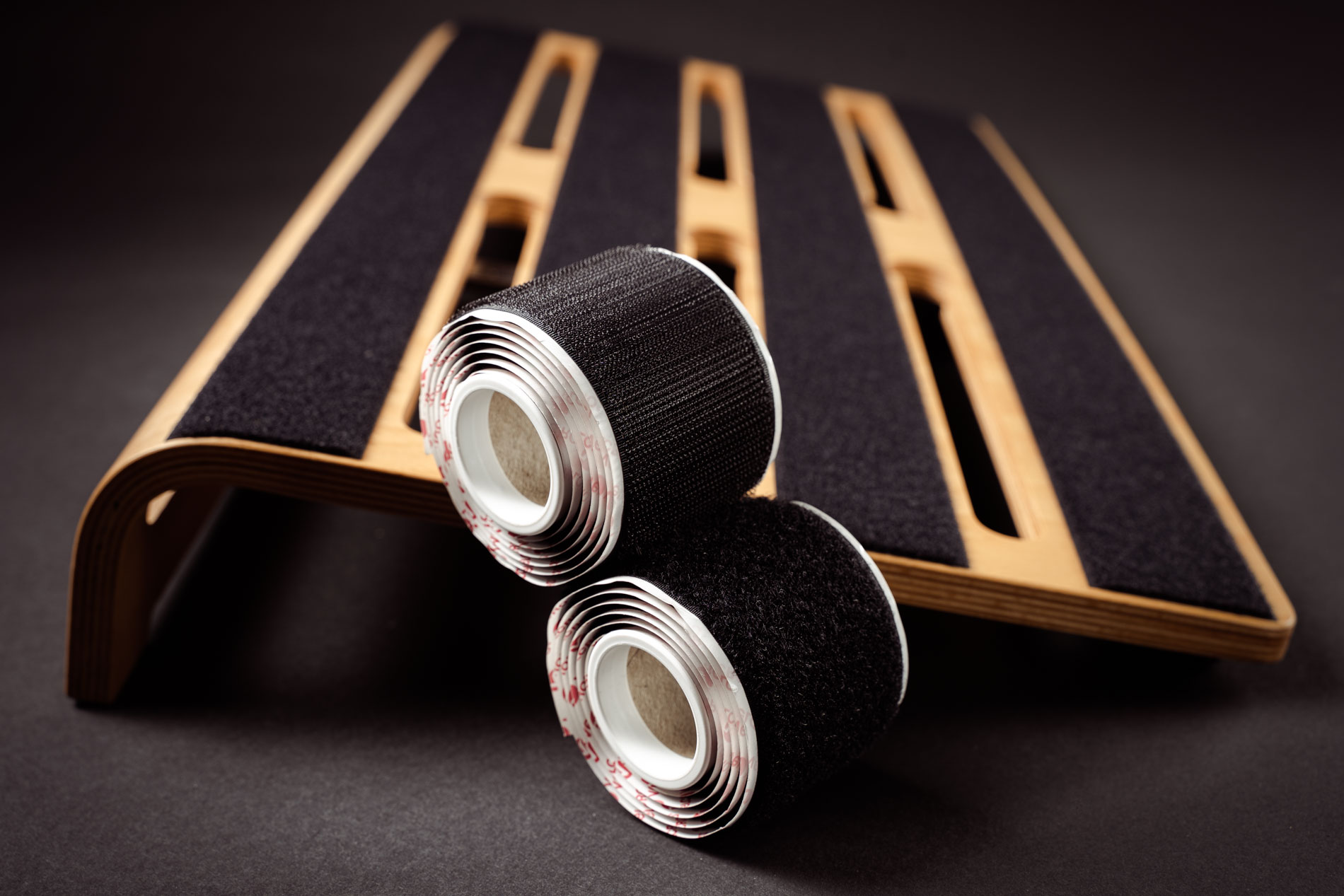 … supplied with fastening strips of the "Velcro" mark…
Because it is important to have fixed pedals that do not move, EWC pedalboards come with "Velcro" brand fastening strips.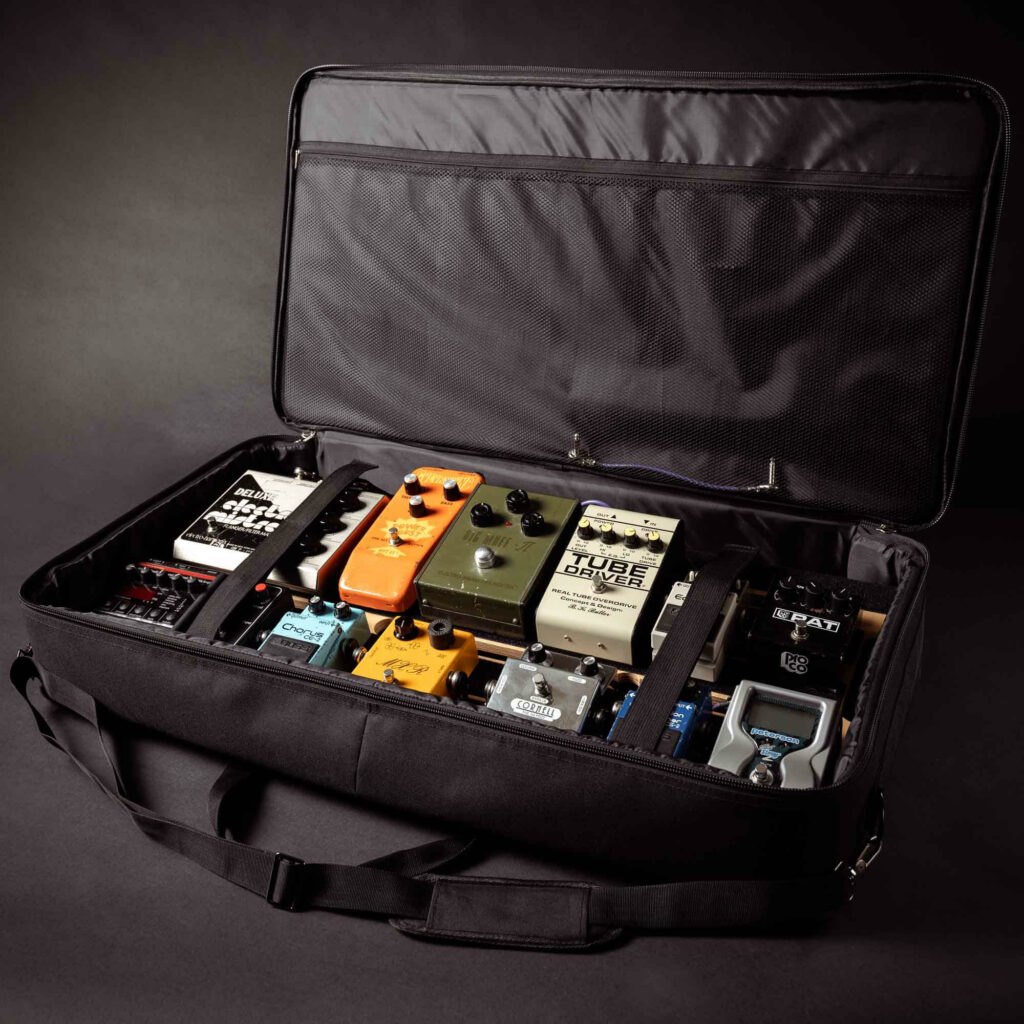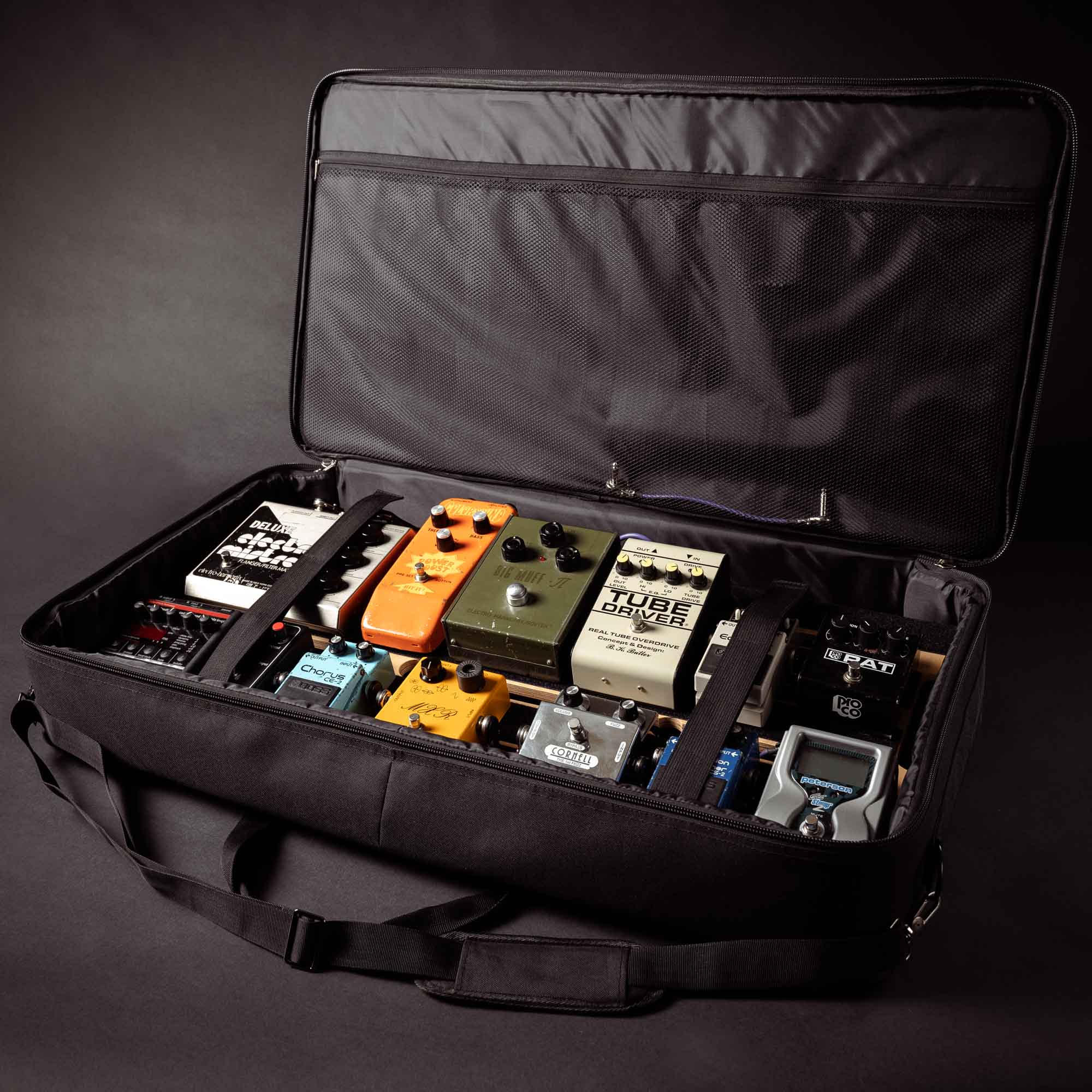 … supplied with a carrying case and on order a "Flight Case"!
According to your needs, (amateur or professional) the EWC pedalboards are provided with a semi-rigid padded carrying case of 2 cm thick, equipped with backpack type carrying strap for the 6′ and 8′ and a shoulder strap for the 10′, 12′, 14′ and 16′. As an option, we provide on order a flight case in which is inserted the transport cover of the pedalboard thus acting as a protective lining.