At Electric Wood Company we believe that a good design is the minimum possible design, that it must be distinct, useful, aesthetic, durable, pleasant to use, and of course respectful of its environment. We try to use simplicity and common sense to design our pedalboards as our accessories.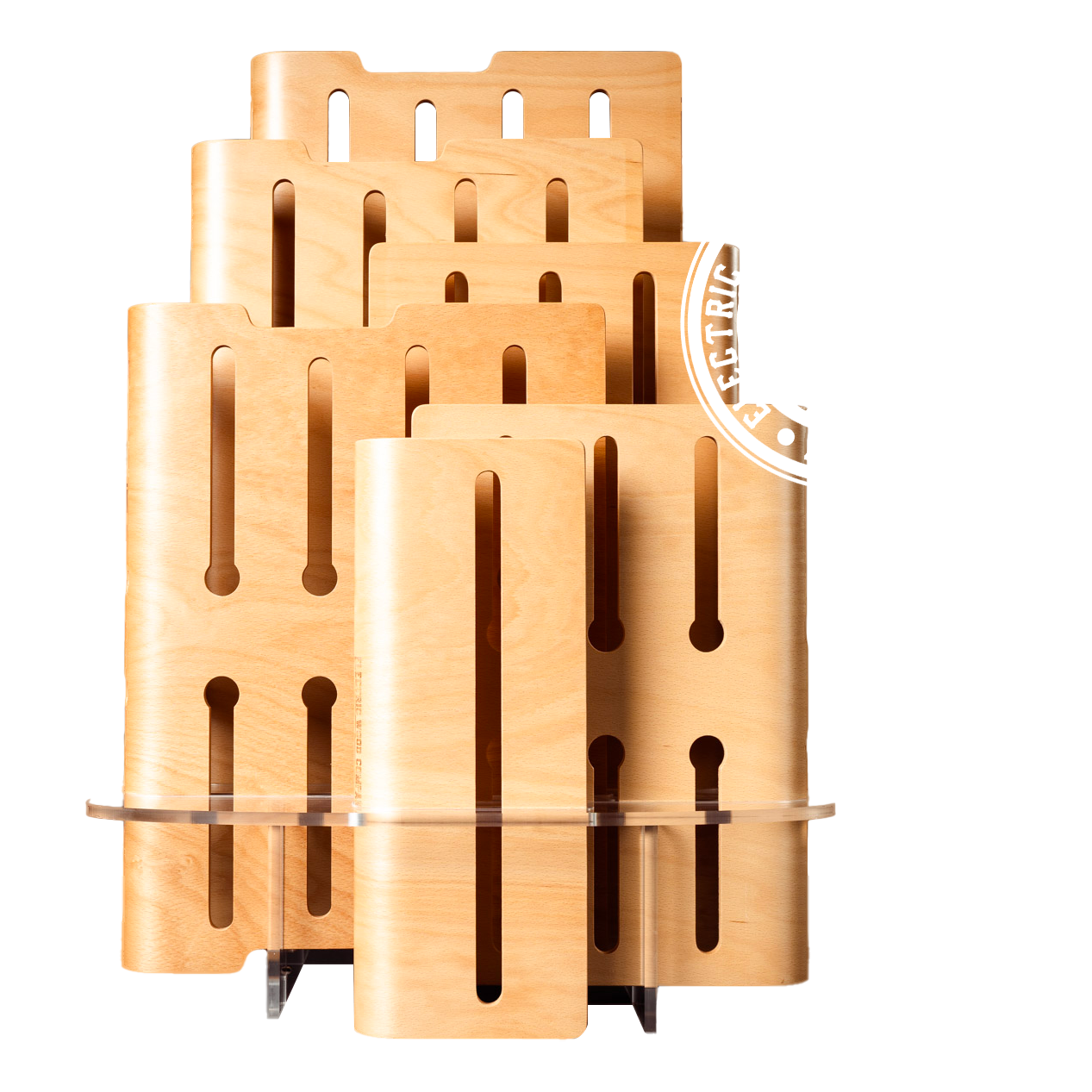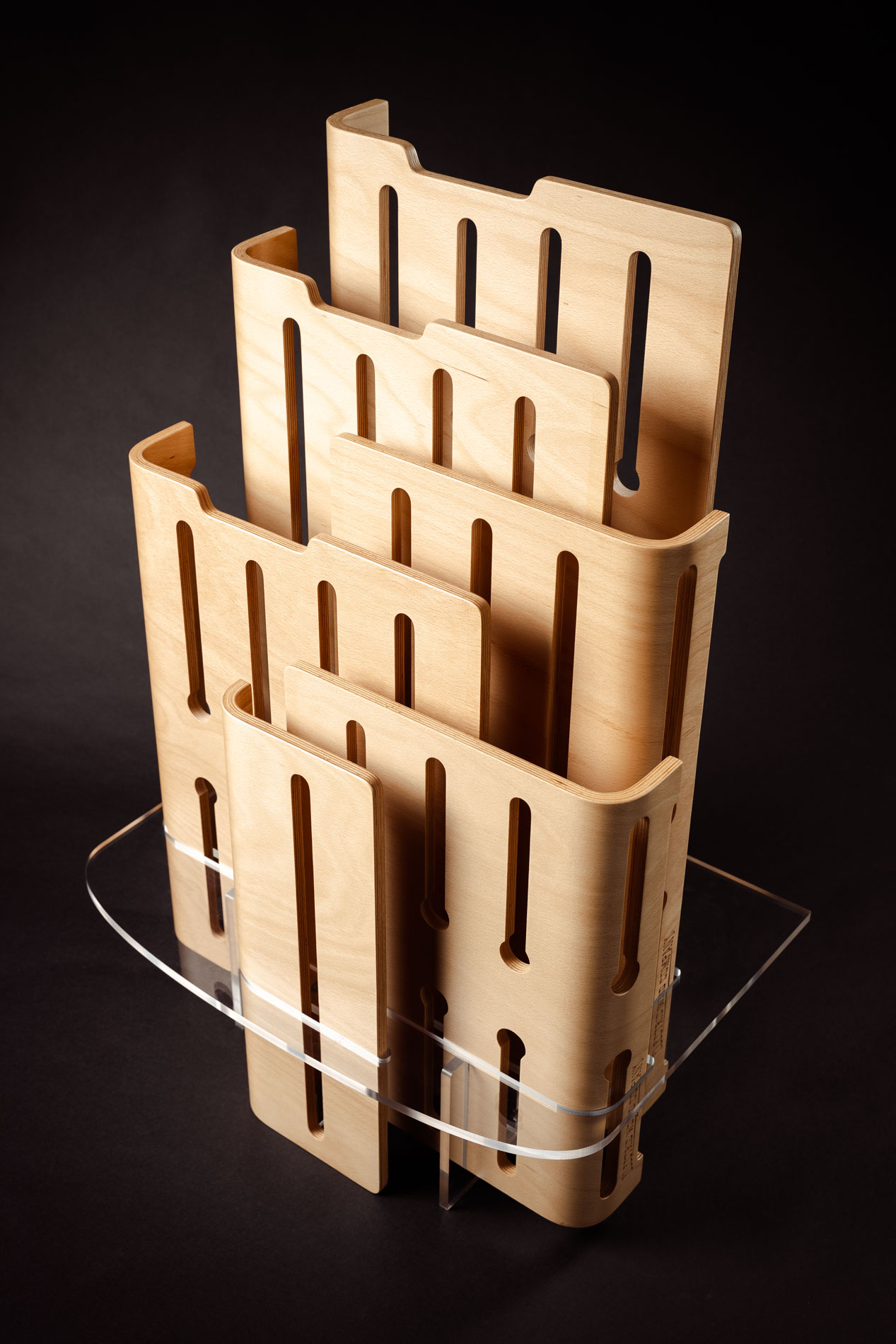 A full range of pedalboards….
We have 6 different pedalboard sizes, which can contain respectively 6 to 16 pedals of medium-sized effects (type TS8O8).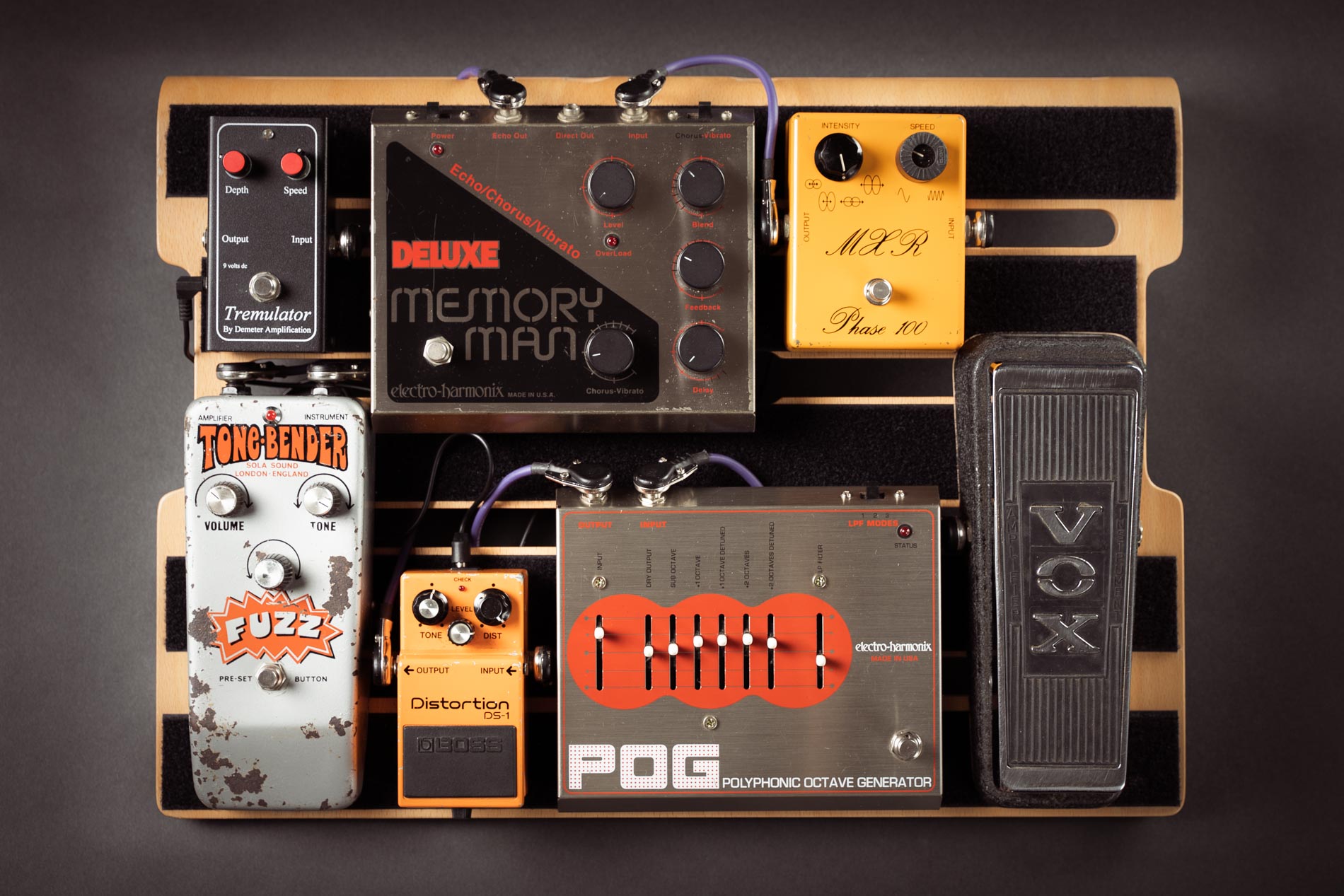 … designed to accommodate pedals of all sizes…
With more surface than vacuum, the Electric Wood Company (EWC) pedalboards are designed to accommodate effect pedals of all sizes: classic pedals and mini pedals, pedals whose dimensions are often out of the norm such as old vintage pedals, expression pedals, Looper, Switcher, etc.
...and to optimize the chaining of the different pedals between them…
We have provided our pedalboards with 20mm wide grooves finished with 30mm rounding on the surface and the front, as well as side openings to facilitate the passage of patches, power connectors, midi or XLR cables and even shuko power cables.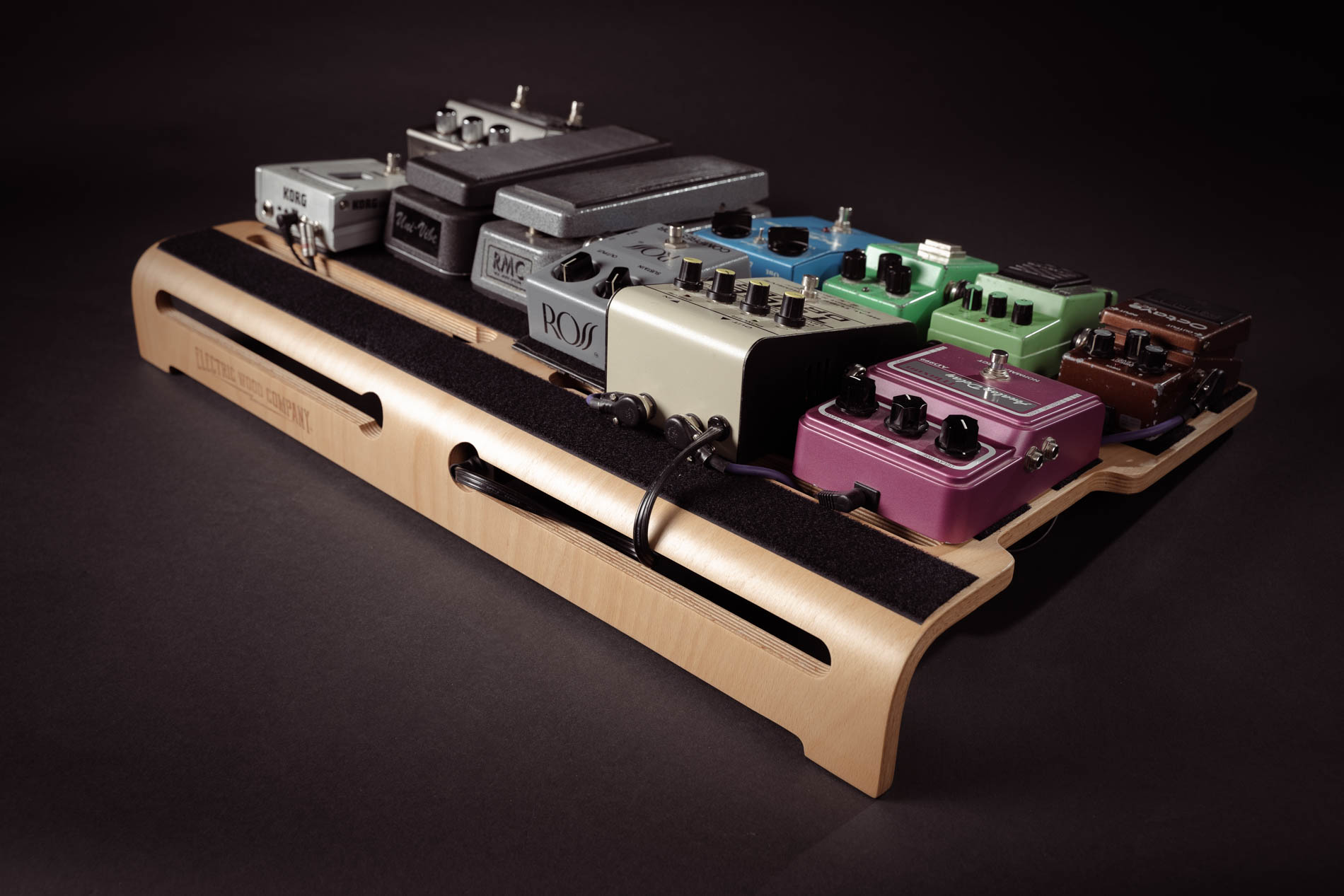 … what's better than putting power supplies under the pedalboard…
All EWC pedalboards (except the 6′) are designed to accommodate power supply blocks under the pedalboard. To this end, we have created a power supply bracket that screws directly into the wood under the pedalboard. Simple to implement (4 minutes exactly), it allows a very appreciable space saving and greatly facilitates the wiring of the effect pedals with different voltages.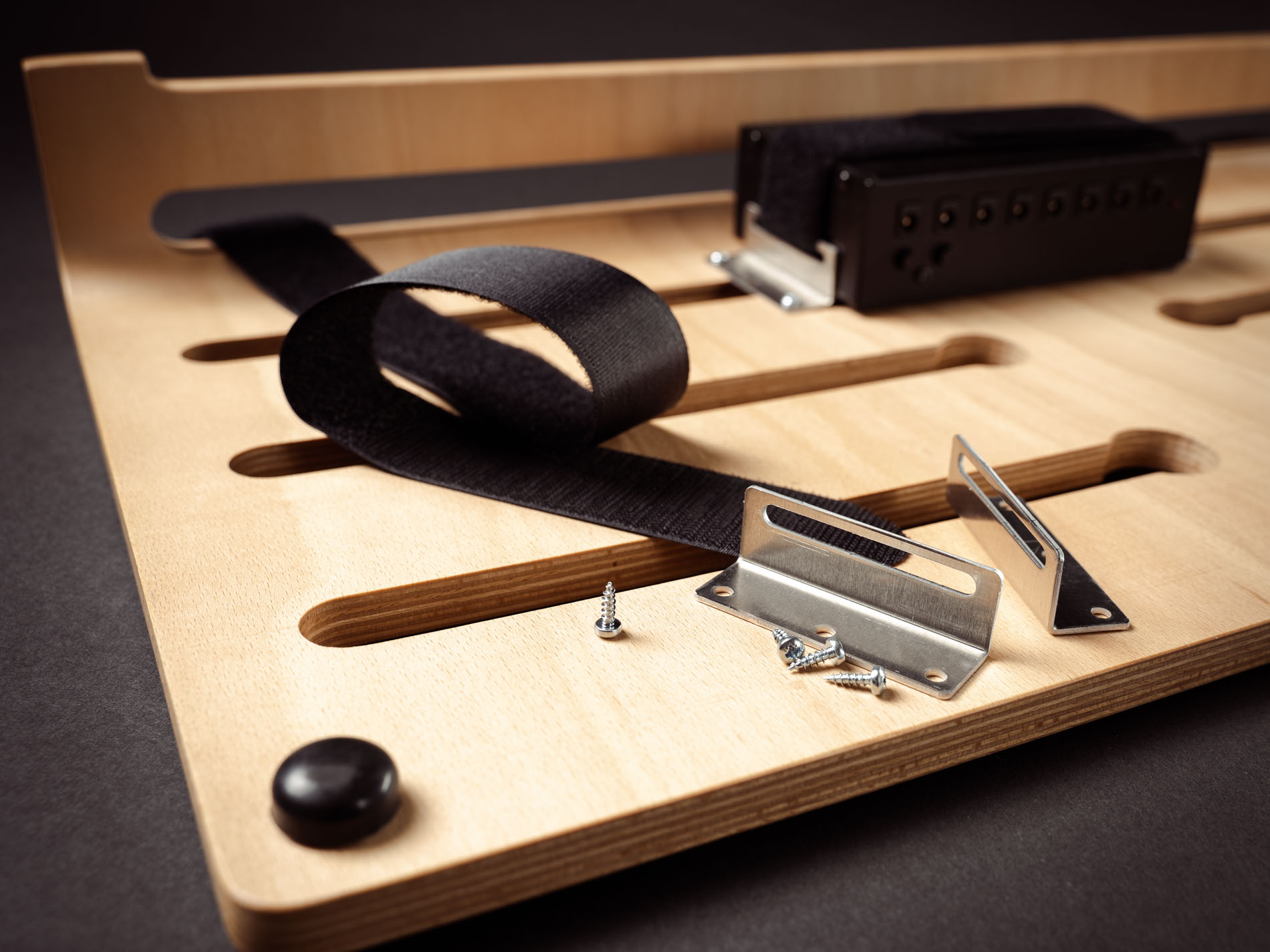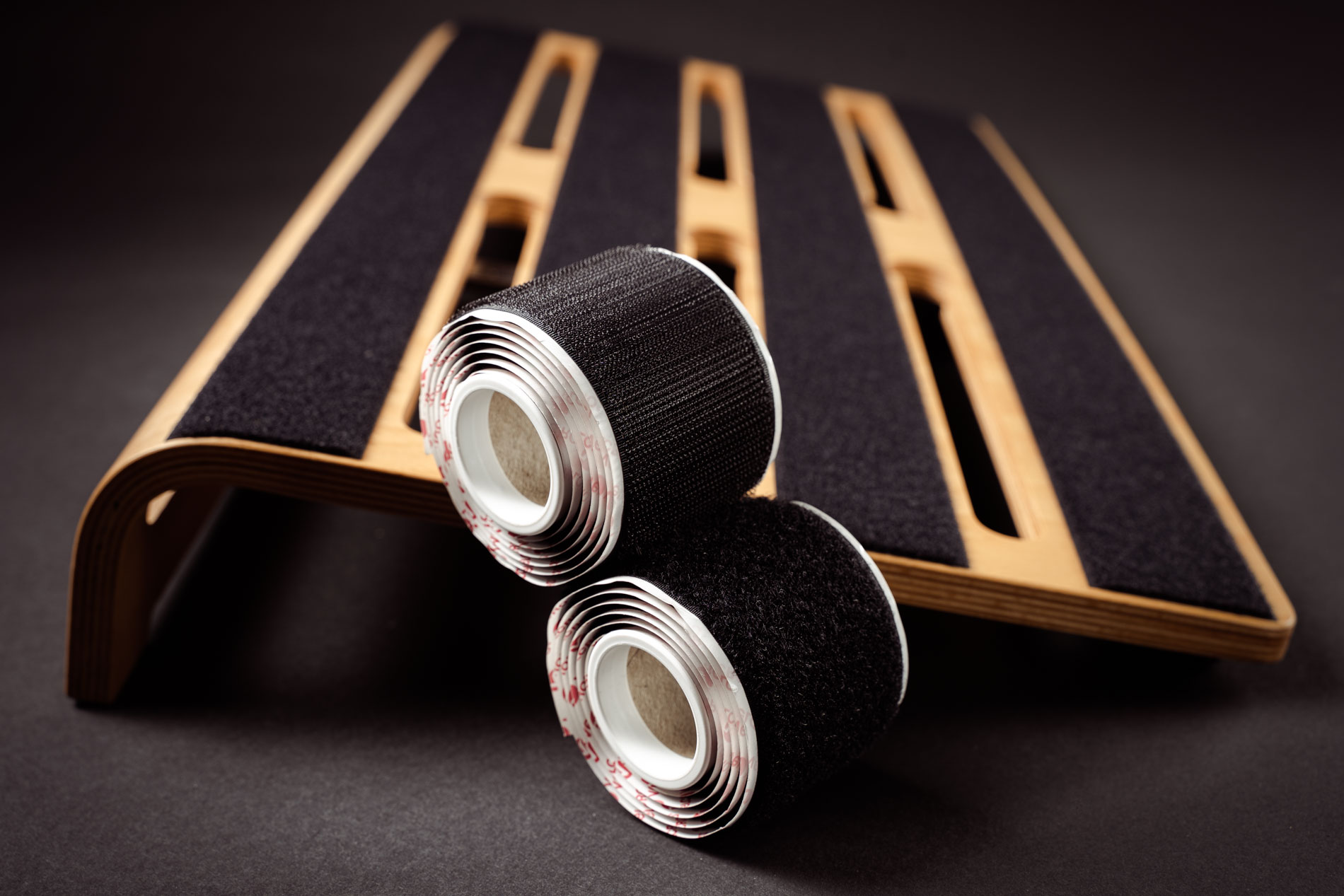 … supplied with fastening strips of the "Velcro" mark…
When it is important to have well-fixed pedals that do not move (even in 50°c) while having the ability to remove and replace them easily, it is useless to reinvent the wheel if it perfectly meets the conditions of use. The EWC pedalboards are delivered with real Velcro fixing bands.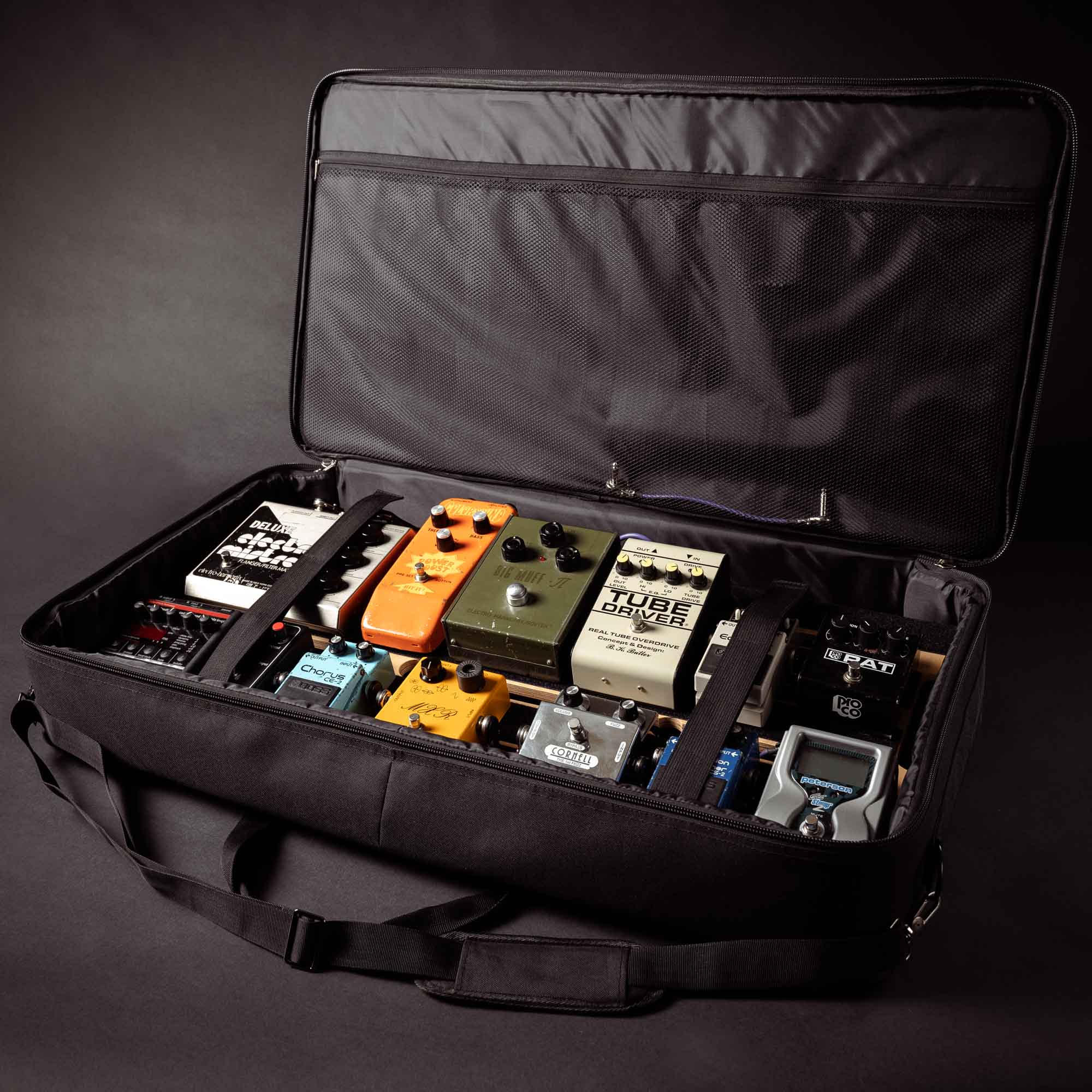 … supplied with a carrying case and on order a "Flight Case"!
Each EWC pedalboard is supplied with a 2 cm thick padded semi-rigid carry case, equipped with shoulder strap type backpack for the 6′ and 8M and a shoulder strap for the 10V, 12M, 14V and 16V.
" But also, because good design is respectful of its environment "
The Electric Wood Company pedalboards are manufactured in France and certified PEFC* by our wood supplier through a label issued by an independent organization, whose objective is to improve and conserve forest resources, biodiversity and maintain the vitality of forest ecosystems.