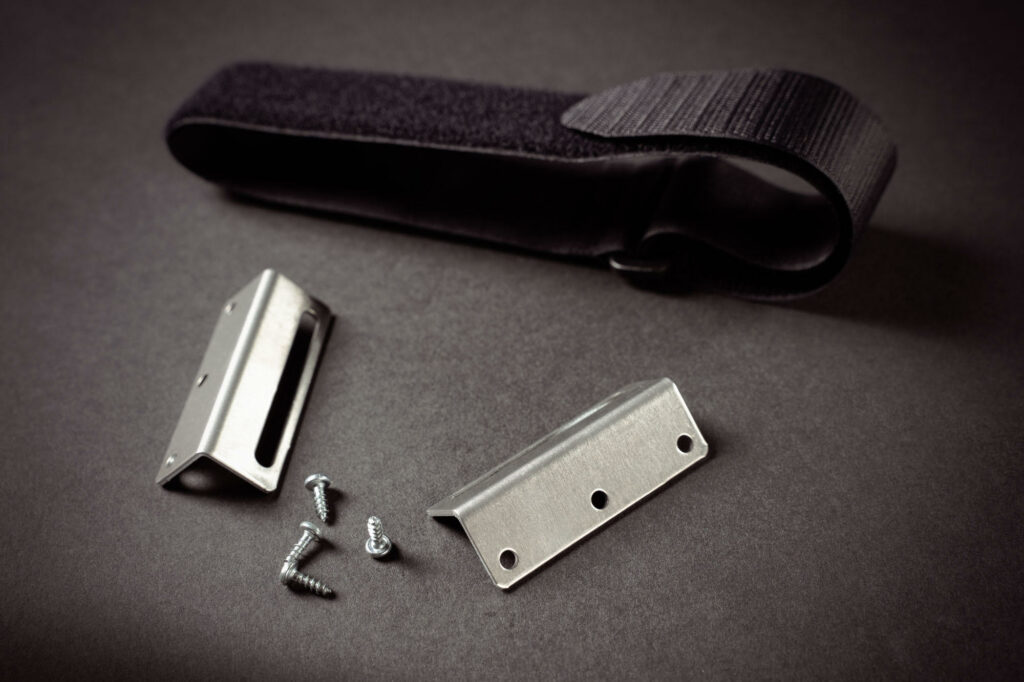 FIXING KIT FOR THE POWER SUPPLY
Specially designed for our pedalboards, our fixing kit for power supplies is directly screwed into the wood under the pedalboard.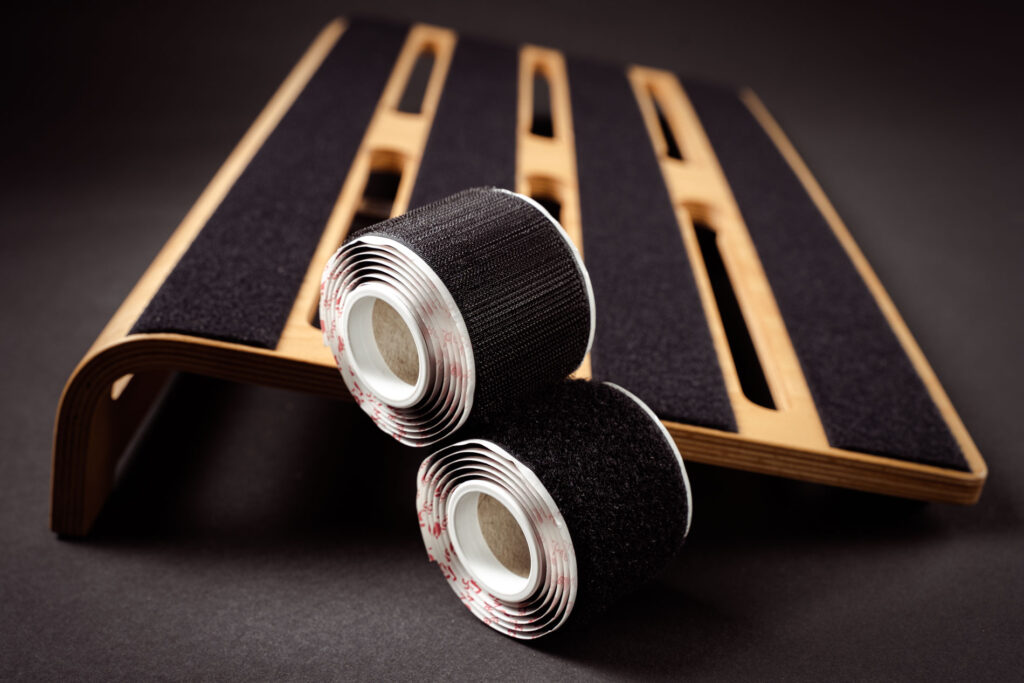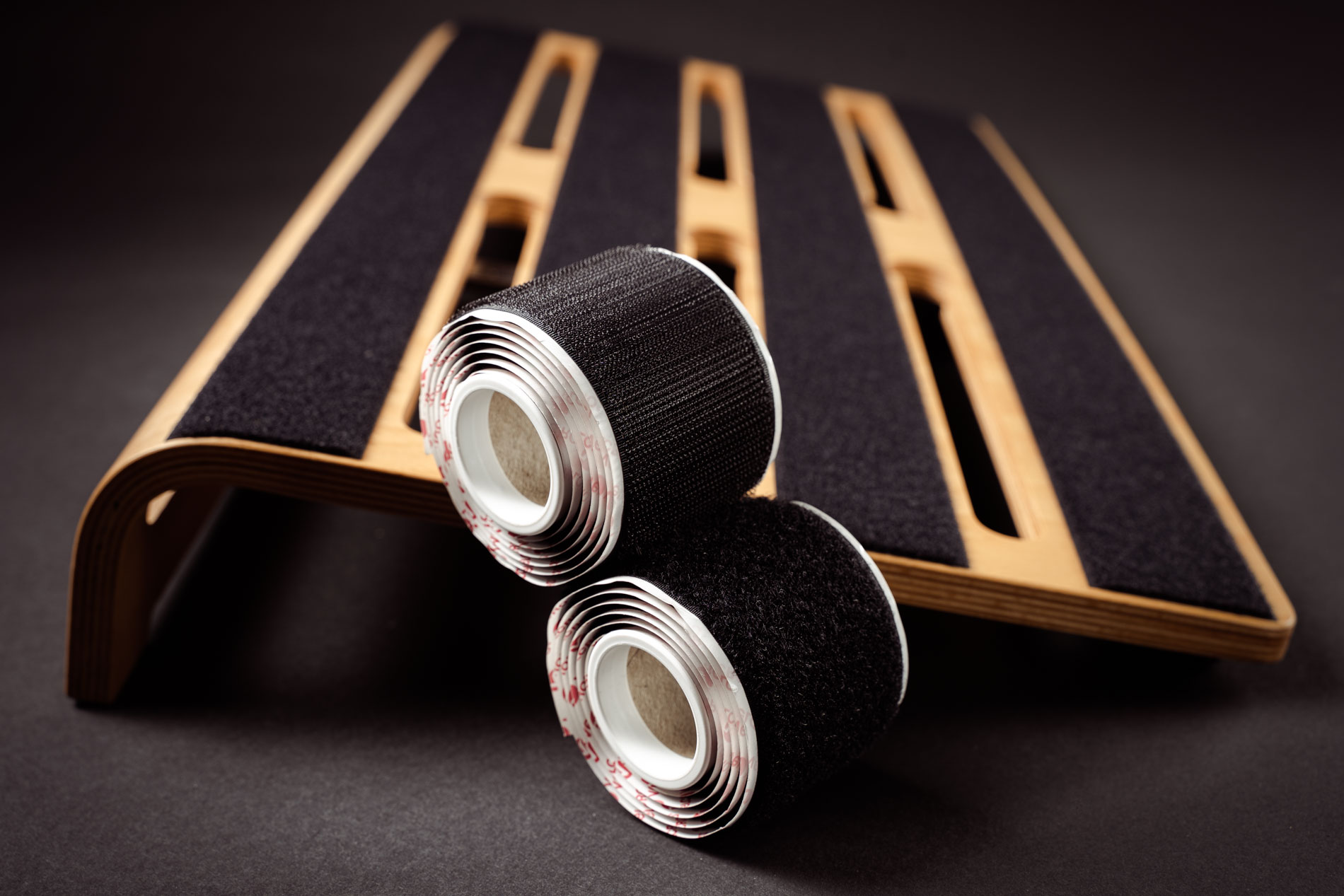 VELCRO FASTENING STRIP KIT FOR PEDALBOARDS
Because it's important to have well-secured pedals that doesn't move, the pedalboards EWC are delivered with fixing tape from the brand "Velcro". Discover our youtube channel dedicated to our products, to the different assemblies of the kit and velcro bands !